As the last part of the shipment process, the final mile logistics is essential to ensure successful delivery. Beitler Logistics Services, Inc. (BLS) is a third-party logistic service (3PL) provider committed to you. 
We bring decades of trust and follow through to the table when you work with us. We will give you the confidence to know that your shipment will arrive on-time and accurately with the BLS flexible, final mile delivery transportation services and logistics solutions.
  Why Choose Beitler for Final Mile Delivery?
You will receive excellent service and have confidence in the BLS team when you choose us for your final mile delivery. You will receive the Beitler Advantage for your order; that's our promise to you.
Superior Service
The BLS company mission is to exceed your expectations. We will help your company increase its growth, receive on-time shipments, and provide access to expert consulting.
Quick to Adapt
Do you have a peak season? Does your order need to change? Do you need anything else?
The BLS team is ready to help! We are a non-asset provider, which allows us to make changes and accommodate your needs quickly.
Fast Delivery
At BLS, we understand that high-priority shipments are needed, and we will ensure on-time delivery. Choose to ship by truck or domestic air freight for our expedited services. Then our 24-hour operations center can provide you with tracking throughout the shipping process.
Nationwide Coverage
We service all major U.S. cities daily and service the U.S. monthly. Your shipment will arrive at its destination correctly and on-time.
Our final mile delivery services include:
 Equipment setups and deliveries
 Fixtures
 High-value products
 Medical equipment
 Office machines, equipment, and supplies
 Optimized and routed networks
 Retail products
 White glove deliveries
Our final mile technology includes increased tracking visibility throughout the shipping process. This will allow you to improve your customer service and provide up-to-date information on package tracking.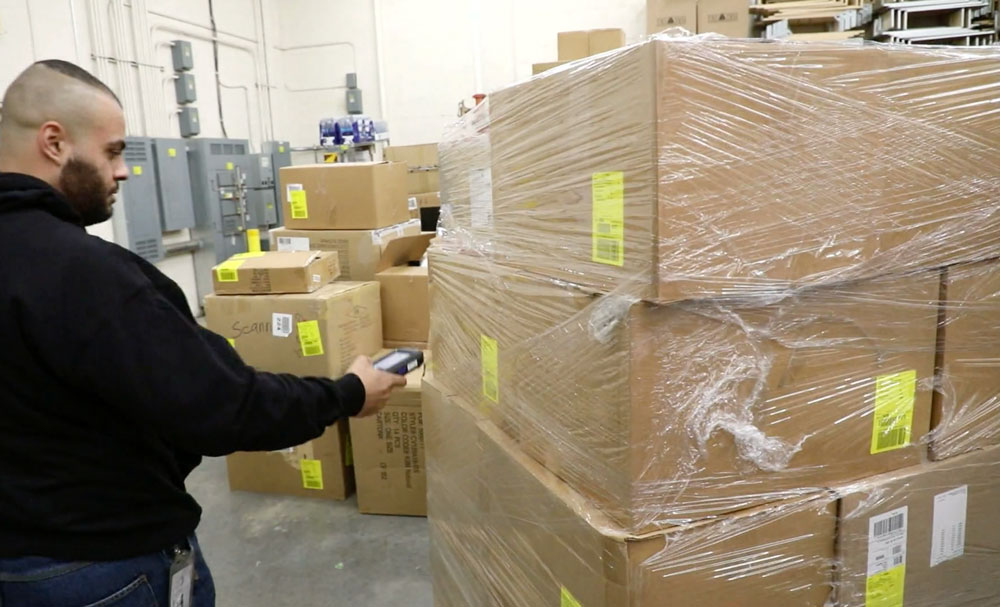 Is Outsourcing Final Mile Deliveries the Right Choice?
Attempting to determine if working with a 3PL for final delivery is the right choice for your company takes time. Consider the following during your research.
Cost vs. Value
In-house delivery may be a lower upfront cost. Still, if there are any mistakes, they can quickly become more expensive to solve. As a leading 3PL final mile provider, when you call us with a problem or need a shipment changed, we will work quickly and accurately towards the solution.
Aligning Strategic Goals
Make sure to find a 3PL provider who will work with you to meet your company's strategic goals. The BLS team will be an extension of your logistics and transportation department, working to meet your objectives with you.
Effective Communication
Finding a final mile 3PL provider that you can effectively communicate with is necessary. It will help you to express your exact needs, wants, and expectations. At BLS, we will work with you to measure performance costs, review the market, and adjust current procedures to meet your needs.
Benefits of Final Mile Delivery
At BLS, we will work hard to make sure your last-mile deliveries are cost-effective and efficient. 
Final mile delivery benefits include:
Spread Out Inventory
Working with a 3PL, like BLS, will reduce your shipping costs. We have strategically placed warehouses in the U.S. You can deliver products across the country from our warehouse to minimize truck miles and transportation time
Increased Staffing
If your sales volume increases, the BLS team will ensure your orders are delivered correctly and on time.
Route Efficiency
Route planning largely impacts final mile delivery speed. The BLS team will optimize delivery routes to ensure fast and efficient shipping.
Beitler Logistics Services – Your #1 Choice for Logistics Support
Allow us to earn your trust and business for all your logistics and transportation needs. At BLS, we take pride in our work, and we are committed to helping you achieve long-term success.
Connect with us today and experience the Beitler Advantage!
Pool Distribution
Take advantage of the cost-saving opportunities pool distribution offers.We will assist you in finding the best rate from our vast network of carriers.
Truckload
Receive the best rate and truck that fit your shipment requirements. The BLS team maximizes our truckload services and freight capacity for your needs.
Specialized Delivery
Move your specialized freight/equipment safely, efficiently, and ensure on-time delivery with us. We have years of experience and access to specialized equipment.
LTL
Secure the best LTL rates for your shipment requirements from the BLS experts. They have the knowledge to find the best rates across our network of carriers.
Warehousing
Expand your logistics operations by letting us take care of all your warehousing details. Your shipments will have access to our 270,000+ square feet of warehouses.
Cross Dock
Reduce delivery times, increase product quality, and save money with cross dock. We will direct and oversee your tracking, compliance, and final shipment delivery.
Reverse Logistics
Streamline your reverse logistic needs with BLS. You will have complete shipment visibility throughout the returns process.
Final Mile Delivery
Have confidence knowing your shipment will arrive on-time and accurately with the BLS flexible, final mile delivery transportation services. 
  We Deliver on Promises
Integrity is a fundamental value within the BLS company. We strive to help you achieve all your transportation and logistics goals. When you're part of the BLS community, your success is our success.
Experienced team
The BLS team members are dedicated and committed to their customer's goals. Each team member is certified and knowledgeable in their area of expertise.
Environmental Sustainability
Know you're lowering your carbon footprint by shipping with BLS. Our focus on logistics sustainability reduces emissions, waste products and consumer energy.
Associations
We network with several industry associations. We are confident the BLS team is educated and up to date on industry trends to best serve our customers.
Our history
BLS has decades of industry experience and knowledge through our team members and affiliated companies. We have a reputation for stepping up and helping our customers.
Nationwide Service
We have built a partnership and trust with our extensive network of partners. We're proud to provide transportation to virtually any market in the United States or Canada.