The Beitler Logistics Services, Inc. (BLS) executive team has hands-on experience and expertise to help our customers achieve their logistics and transportation goals. We strive to exceed expectations for every Beitler service! 
Our logistics company executives average over 20 years of experience in management and customer service. 
Meet Our Steadfast Executive Team
Our Executive Team Will Lead You to Success
We are a results-driven team that focuses on building long-term relationships and success for our customers. When you choose us as your third-party logistic service (3PL) provider, we dedicate ourselves to your success. Our executive leaders and affiliated company, W.J. Beitler Company, bring decades of industry experience to help solve your needs.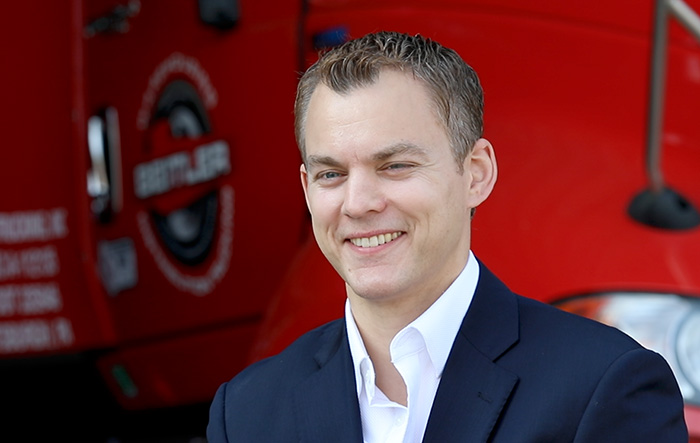 President
Quentin J. Beitler graduated magna cum laude from Duquesne University with a business degree in Supply Chain Management. After college, he worked in supply chain consulting with Arthur Andersen Business Consulting then with Orion Consulting in Chicago. Since returning to Pittsburgh, Quentin has invested over 20 years with Beitler setting their vision and building their team. At Beitler, he is responsible for their Strategy, Sales, Legal, HR, and Risk Control departments.
Vice President Logistics Services
Michael A. Shaver is a graduate of Colorado Mesa University with a degree in Business Management and Marketing. Since 2000, Mike has been involved in the retail distribution industry. He has experience on both the asset and non-asset sides of the business. Mike dramatically impacts significant retailers' supply chain through system design, development, and implementation by achieving greater visibility and reduced costs.
Are you ready for more from a logistics company?
It's time to find out how our logistics company executives can help meet your business goals.
Connect with us today and experience the Beitler Advantage!
Pool Distribution
Take advantage of the cost-saving opportunities pool distribution offers.We will assist you in finding the best rate from our vast network of carriers.
Truckload
Receive the best rate and truck that fit your shipment requirements. The BLS team maximizes our truckload services and freight capacity for your needs.
Specialized Delivery
Move your specialized freight/equipment safely, efficiently, and ensure on-time delivery with us. We have years of experience and access to specialized equipment.
LTL
Secure the best LTL rates for your shipment requirements from the BLS experts. They have the knowledge to find the best rates across our network of carriers.
Warehousing
Expand your logistics operations by letting us take care of all your warehousing details. Your shipments will have access to our 270,000+ square feet of warehouses.
Cross Dock
Reduce delivery times, increase product quality, and save money with cross dock. We will direct and oversee your tracking, compliance, and final shipment delivery.
Reverse Logistics
Streamline your reverse logistic needs with BLS. You will have complete shipment visibility throughout the returns process.
Final Mile Delivery
Have confidence knowing your shipment will arrive on-time and accurately with the BLS flexible, final mile delivery transportation services. 
  We Deliver on Promises
Integrity is a fundamental value within the BLS company. We strive to help you achieve all your transportation and logistics goals. When you're part of the BLS community, your success is our success.
Experienced team
The BLS team members are dedicated and committed to their customer's goals. Each team member is certified and knowledgeable in their area of expertise.
Environmental Sustainability
Know you're lowering your carbon footprint by shipping with BLS. Our focus on logistics sustainability reduces emissions, waste products and consumer energy.
Associations
We network with several industry associations. We are confident the BLS team is educated and up to date on industry trends to best serve our customers.
Our history
BLS has decades of industry experience and knowledge through our team members and affiliated companies. We have a reputation for stepping up and helping our customers.
Nationwide Service
We have built a partnership and trust with our extensive network of partners. We're proud to provide transportation to virtually any market in the United States or Canada.