Do you have warehousing and storage needs but don't have the time or resources to invest in them right now? As a third-party logistic service (3PL) provider, Beitler Logistics Services, Inc. (BLS) can become your warehouse solution!
The BLS team can become an extension of your company and handle the warehouse responsibilities. Then when it's time, we will manage the transportation and delivery tasks too!
Why Choose Beitler Logistics for Warehousing?
Receive the Beitler Advantage whether you work with us for your warehouse, trucking, pool distribution, or any other needs.
A few of those benefits include:
Access to Reliable and Seasoned Specialists 
The BLS team stays up-to-date on the latest technology and logistics information to improve your warehouse storage. Relax, knowing we will handle all the details, and you can focus on growing your business.
Commitment to Excellence
We are consistently looking for technology, products, and procedures to make our warehousing services even better.
Expansive Network of Providers
When you work with BLS, you also have access to our network of providers. After determining your needs, we can provide you with opportunities to receive volume discounts, lower your overhead, and offer timelier service to your customers.
We Deliver on Promises
With 100+ years of experience working with business partners, our network carriers, and our everyday life, the BLS team delivers on the promises we make. 
Advanced Technology
Our technology tools allow us to streamline all warehousing distribution services. By leveraging our tools, we can efficiently house, ship, and fulfill your products.
When should I ask a 3PL for help with my warehousing needs?
The BLS team can help solve your needs with our storage facilities. If you need help with the following items, it's a good time to contact us!
 No storage space
 Special storage requirements required
 Increase in inventory volume
 Distribution route expansion
 New business priorities
 Order fulfillment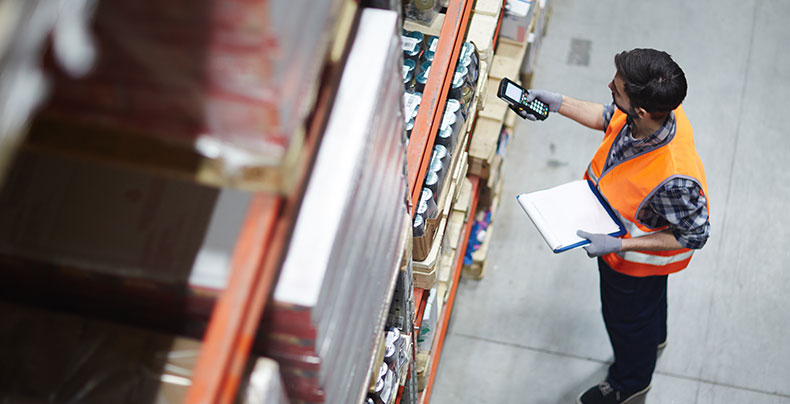 Warehousing and Fulfillment Services
Temperature-controlled products? Dry goods? Need rail car capabilities? The BLS team can help provide you with the right services you need. You will have access to our 270,000+ square feet of warehouse space.
Some of our services include:
 Specialized warehouse services
 Food Grade warehouse space
 Palletized storage
 On-demand warehouse storage
 Short term freight storage
 Truckload sorting
 Warehouse and distribution services
 Sort and seg
 Pick and pack
 Temperature and humidity controlled
 Inventory management
 Cross docking
Benefits of Warehouse Services
When you choose to warehouse with BLS, we become an extension of your business. Instead of investing in your own warehouse space, you can select from our various types of warehouses. We will take the time to find the right solution for you.
Here are a few BLS benefits you can expect from us.
Save Time and Money
By working with BLS, you will save yourself time and money. If you create your own warehouse space, you would need to spend time and money investing in technology, transportation, and hiring staff to handle all your needs.
Market Expansion
Storing your products in a different market allows you to serve your customers better in the surrounding areas with faster deliveries and improving customer service.
Scalability Options
Do you have more products to store during certain months of the year? We can increase or decrease your storage based on your needs. We give you the ability to increase space and resources when you need them most.
Logistics Optimization
When it's time to deliver your products to the customer, we provide fast, efficient, and cost-effective methods. The BLS team and our technology can quickly move your products from our warehouse to their destination when it's time. Have confidence knowing your products will arrive on time and at the intended destination.
We Can Help Meet Your Company Goals
When we start a customer relationship, we commit to you! We don't start a new business relationship unless we are ready to serve you long-term. That means we are committed to your success because that determines our success.
Connect with us today and experience the Beitler Advantage!
Pool Distribution
Take advantage of the cost-saving opportunities pool distribution offers.We will assist you in finding the best rate from our vast network of carriers.
Truckload
Receive the best rate and truck that fit your shipment requirements. The BLS team maximizes our truckload services and freight capacity for your needs.
Specialized Delivery
Move your specialized freight/equipment safely, efficiently, and ensure on-time delivery with us. We have years of experience and access to specialized equipment.
LTL
Secure the best LTL rates for your shipment requirements from the BLS experts. They have the knowledge to find the best rates across our network of carriers.
Warehousing
Expand your logistics operations by letting us take care of all your warehousing details. Your shipments will have access to our 270,000+ square feet of warehouses.
Cross Dock
Reduce delivery times, increase product quality, and save money with cross dock. We will direct and oversee your tracking, compliance, and final shipment delivery.
Reverse Logistics
Streamline your reverse logistic needs with BLS. You will have complete shipment visibility throughout the returns process.
Final Mile Delivery
Have confidence knowing your shipment will arrive on-time and accurately with the BLS flexible, final mile delivery transportation services. 
  We Deliver on Promises
Integrity is a fundamental value within the BLS company. We strive to help you achieve all your transportation and logistics goals. When you're part of the BLS community, your success is our success.
Experienced team
The BLS team members are dedicated and committed to their customer's goals. Each team member is certified and knowledgeable in their area of expertise.
Environmental Sustainability
Know you're lowering your carbon footprint by shipping with BLS. Our focus on logistics sustainability reduces emissions, waste products and consumer energy.
Associations
We network with several industry associations. We are confident the BLS team is educated and up to date on industry trends to best serve our customers.
Our history
BLS has decades of industry experience and knowledge through our team members and affiliated companies. We have a reputation for stepping up and helping our customers.
Nationwide Service
We have built a partnership and trust with our extensive network of partners. We're proud to provide transportation to virtually any market in the United States or Canada.