Specialized Transportation
Does your freight require high-touch, on-site services, special handling, or specialized equipment and visibility? If so, you can trust the Beitler Logistics Services, Inc. (BLS) team will get the job done. As a leading third-party logistic service (3PL) provider, we will move your freight safely, efficiently and ensure on-time delivery. 
With years of specialized transportation experience with access to specialized equipment, we are the right choice for you. 
Why Choose Beitler Logistics for Specialized Transportation?
When BLS transports your specialized packages, you can expect the Beitler Advantage throughout the whole process.
We Know Your Industry
 Here are a few industries we have firsthand experience with:
Automotive

Consumer packaged goods (CPG)

Food and beverage

High value

Industrial products

Medical

Packaging materials

Retail
Flexible Solutions
We understand last-minute changes can happen suddenly. Our 100+ years of experience have equipped the BLS team to respond quickly and effectively. Once you tell us the situation, we will help you find the solution.
A Dedicated, Trusted Team
As a BLS customer, you will have access to our highly skilled and trained staff. We bring decades of experience and superior service through our own experiences and our affiliated company W.J. Beitler Company.
Specialized Delivery Services Available
We provide specialized transportation and logistics services to fit your exact needs. We offer cost-effective services to your fixture, hardware, or display project. 
A few available services include:
 Bonded movers and installers
 Demolition and debris removal
 Fixture installation
 Freight tracking
 Inside-delivery and product placement
 Package delivery
 Planning and scheduling services
 Inside pickup and final placement
 Store fixtures relocation and transfers
 Small package delivery
 Supply chain management
 Vendor coordination
 White glove service
While some specialized equipment we provide includes:
 Air-ride equipped vehicles
 Dry vans
 Liftgate assist
 Pad-wrapping and strapping
 Refrigerated trucks
 Temperature controlled trucks
We understand show management policies for trade show displays freight and the paperwork procedures. Our skilled team will coordinate your event show details, including freight pickup, fixture installation, and labor.
Retail Store Setup Services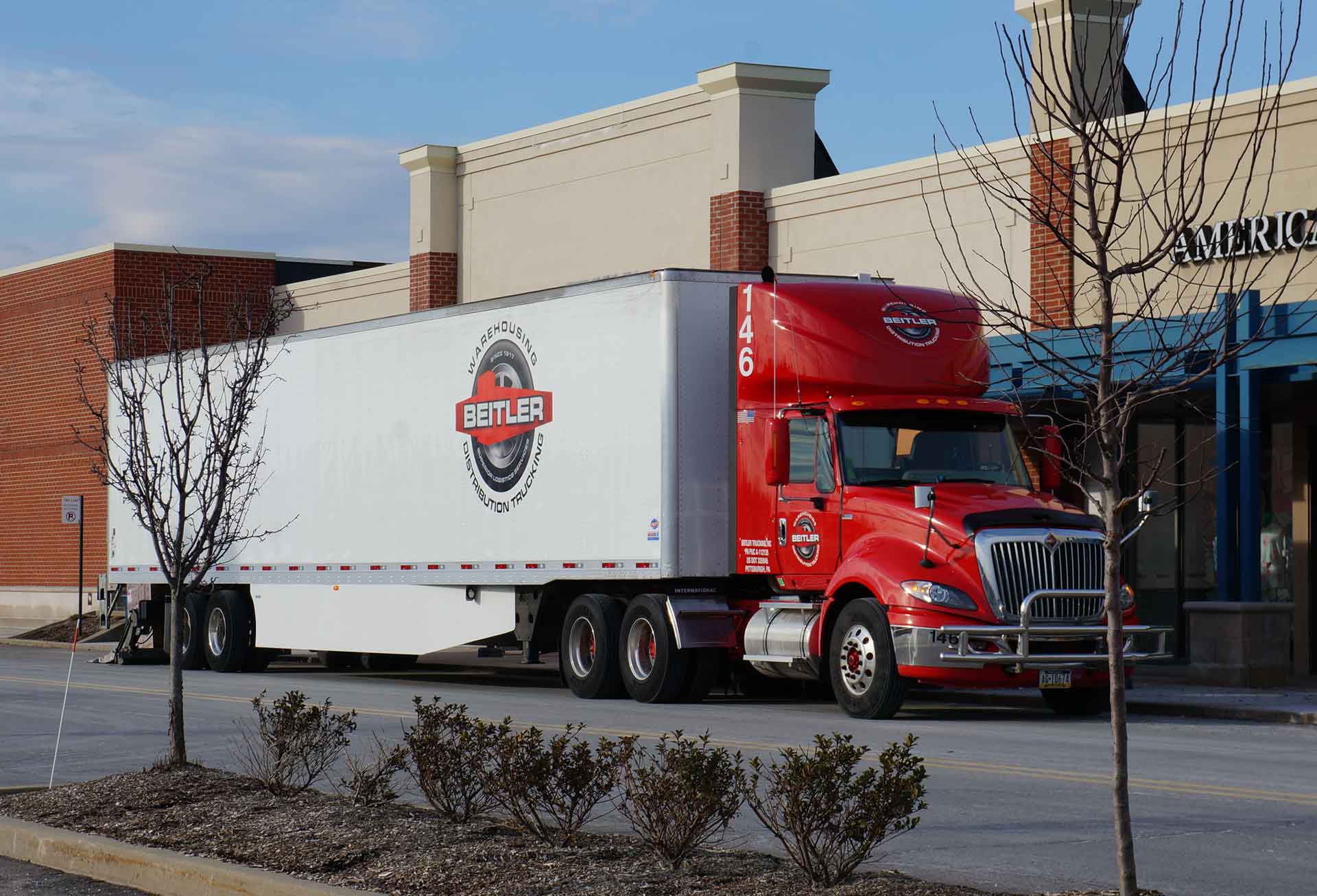 We understand the requirements of a new store set up and store relocations and transfers from years of experience. We can deliver, unpack, and set up your store's products and merchandise. We will provide you with retail logistics services, immense geographic coverage, experienced staff, and technology to track our progress. 
Our store distribution services include fixture rollout transportation, fixture installation, white-glove service, inside delivery, product placement, and more. We have experience with various retail store setups, including specialty stores, department stores, and more.
Benefits of Specialized Logistics and Delivery Services
As a 3PL, you have endless options for each new order with BLS.
Business Growth
When you work with us, we will be able to grow with your company. If you need new services or additions to your orders, we will accommodate your needs.
Personalized Services
We can provide various transportation and logistics options to help meet your exact needs.
Flexibility
If your needs change during the process, we can adapt to add additional services to meet your needs.
Beitler is an Extension of Your Logistics and Transportation Department
Increase your transportation options without the hassle of doing the work yourself. The BLS team becomes an extension of your staff to help your business to grow.
Connect with us today and experience the Beitler Advantage!
Pool Distribution
Take advantage of the cost-saving opportunities pool distribution offers.We will assist you in finding the best rate from our vast network of carriers.
Truckload
Receive the best rate and truck that fit your shipment requirements. The BLS team maximizes our truckload services and freight capacity for your needs.
Specialized Delivery
Move your specialized freight/equipment safely, efficiently, and ensure on-time delivery with us. We have years of experience and access to specialized equipment.
LTL
Secure the best LTL rates for your shipment requirements from the BLS experts. They have the knowledge to find the best rates across our network of carriers.
Warehousing
Expand your logistics operations by letting us take care of all your warehousing details. Your shipments will have access to our 270,000+ square feet of warehouses.
Cross Dock
Reduce delivery times, increase product quality, and save money with cross dock. We will direct and oversee your tracking, compliance, and final shipment delivery.
Reverse Logistics
Streamline your reverse logistic needs with BLS. You will have complete shipment visibility throughout the returns process.
Final Mile Delivery
Have confidence knowing your shipment will arrive on-time and accurately with the BLS flexible, final mile delivery transportation services. 
  We Deliver on Promises
Integrity is a fundamental value within the BLS company. We strive to help you achieve all your transportation and logistics goals. When you're part of the BLS community, your success is our success.
Experienced team
The BLS team members are dedicated and committed to their customer's goals. Each team member is certified and knowledgeable in their area of expertise.
Environmental Sustainability
Know you're lowering your carbon footprint by shipping with BLS. Our focus on logistics sustainability reduces emissions, waste products and consumer energy.
Associations
We network with several industry associations. We are confident the BLS team is educated and up to date on industry trends to best serve our customers.
Our history
BLS has decades of industry experience and knowledge through our team members and affiliated companies. We have a reputation for stepping up and helping our customers.
Nationwide Service
We have built a partnership and trust with our extensive network of partners. We're proud to provide transportation to virtually any market in the United States or Canada.